Why Choose Us
At Uptown, your home is our canvas.
It should also be your castle(complete with moat).  We're here to help you transform your home into a place that you look forward to coming to at the end of your days work.  A place that is welcoming to friends, family, and visitors alike.
Sharp Corners & Clean Lines

We transform spaces with attention to detail.  From style and proportion of mouldings, to measuring angles and cutting them to fit, right through to detailing your mouldings readying them for paint, you will experience our unrushed and uncompromising workmanship.

Your Castle

We treat your home with care.  We cut outside(or in your garage in inclement weather).  We bring our own dropsheets and use them.  We clean up after ourselves and leave your home tidy.

Friendly Reliable Service

It's just who we are.  From our first conversation through the completion of your project, you will enjoy spending time with us, and us with you – really.
What Our Clients Say
Joe, thank you very much for the very professional work you did installing the coffered ceiling in our dining room. Besides being very personable, courteous and professional, you did a splendid job with our ceiling. We would recommend you and your work to anyone.
We had Joe come and do crown molding in our bedroom. Wasn't sure how it would look but I love it. I can't say enough about Joe himself. He was fast, efficient and so friendly. He takes pride in his work and does his job perfectly. He knows how to run his business for sure and does all the little things that mean a lot to a client. Like if he is running late he makes sure he calls. Follows up to thank you and make sure you're happy. Just a great guy. I would hire him again in a heartbeat. Great experience. Thanks Joe
Joanne and Marv
Cambridge
Dear Joe,
Thank you again for the wonderful job you did installing the crown moulding and trim in our home! Your level of care and craftmanship was most appreciated! Your thoughtfulness regarding the humidity levels was also appreciated! We look forward to having you back at some point to do more finishing work for us! I will be recommending you when the compliments start rolling in! Thanks again! Sarah and Greg
It was a pleasure having Joe install crown molding in my living room, dining room, hall, entrance and master bedroom. I was hesitant at first to have crown molding installed in my simple bungalow with stucco ceiling, but am so glad I did. The molding adds character and finishes off the room. It looks like it was part of the home when it was built! The edges are clean and the corners sharp. Joe did an excellent job and was a pleasure to work with – fast, efficient, professional and put up with my dogs! I would definitely recommend Joe to anyone and look forward to adding crown molding to the other rooms in my home soon!!!
My wife and I had the pleasure of having Joe install our crown moulding throughout our home. It was a very pleasant experience from the start. Joe was punctual and very pleasant to deal with. He was very knowledgeable and honest. His work was impeccable and very respectful of our home and keeping it clean. It was an overall great experience and we would recommend Joe to anyone.
Joe has become more than just a contractor we can call him a friend.
It was such a pleasure to work with Joe. He is very professional, friendly and meticulous in his work. We felt very comfortable having him in our home and look forward to working with him again in the future.
I have had Joe do work at my house twice now and the work is beyond excellent. I will not have anyone else do my trim/crown work but Joe from now on.
He is friendly, works fast and very clean. I highly recommend his service to anyone – you will not be disappointed.
Joe is a perfectionist from start to finish.  His attention to detail is beyond expectation.  He loves what he does and is worth his weight in gold.
Thank you for making this part of our home renovations painless
Uptown Interiors – Joe Rzadkowski – I would recommend in a heartbeat, for your trim, base, and crown needs.  Very professional, at the same time personable.
Takes extreme pride in the work that he completes and is not satisfied until you're satisfied.  Goes above and beyond your request, ensures satisfaction in the product he is selling and installing.
The Colbourne Family – John & Sarah
Friendly, professional, highly skilled workmanship.  Exceeded all of my expectations.
I have recommended Uptown to all of my friends and family.
Wow, everything looks so amazing – I can't thank you enough for such a great job!!!  It looks like a whole new place!
Joe was wonderful from the first moment we met him.  He knows his work and his quote was as to a "T".  Joe made our family comfortable while he was doing his work in our home.  He has to be the neatest contractor we have ever met.
We would not hesitate a moment to recommend him to anyone.
Marlene & Jason
Cambridge
Loved working with Joe.  He was easy and straightforward to deal with, and took great pride in his work.  Everything was done on time and on budget.  Would recommend Joe to anyone needing trim.
Thanks for the great work you did at our place!…Patty & Gerry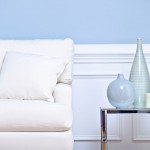 Patty & Gerry
Kitchener
---
Services
We pride ourselves on the limited selection of services we offer.  It allows us to focus on what we enjoy doing and provide our customers with exceptional workmanship.
Crown Moulding
Wainscoting
Baseboards and Casing
Our specialty.  A feature that stands out when entering a room – we pride ourselves on sharp corners, invisible seams, and meticulous detailing such as caulking.
A feature that adds depth to a room.  Whether your style is traditional or modern, wainscoting displays yet another level of detail to your walls.
An often overlooked part of a homes decor. Nicely finished and proportionately-sized baseboards and casing can add a level of richness to compliment your finishes.
---
Contact us today for a no-obligation, in-home consultation.
Happy Renovating!